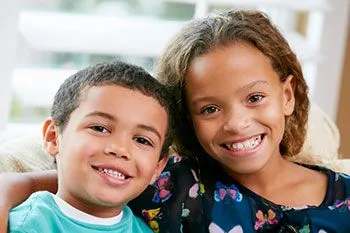 When Should I Schedule the First Dental Visit?

The first birthday is the time for the first dental visit. Waiting until all primary teeth are erupted is not necessary and is too late for children that are at high risk for early childhood decay. Do not wait until your child is in pain or you notice problems. You can make the first visit to the dentist enjoyable and positive. Your child should be informed of the visit and told that the dentist and his staff will explain all procedures and answer any questions.
What Should We Expect on the First Visit?
On your child's first visit to our office the doctor will perform an oral examination. Depending upon the age of the child a cleaning, fluoride and x-rays may be needed. No other treatment will be performed until the necessary procedures have been discussed with the parents.
Do I Accompany My Child on Dental Visits?
Absolutely. We encourage parents to be a part of their children's dental experience. We believe that children's dentistry is a family affair and welcome parents to accompany their child(ren) at all times.
New Patient Forms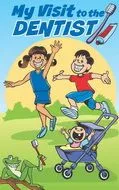 Personalized Coloring Book
Your child will love having their own personalized coloring book from the dentist to help them look forward to their first visit. They can use it for years to come or you can preserve it in their scrapbook or baby book. It is fun and easy to use, try it yourself by clicking on one of the coloring books below.